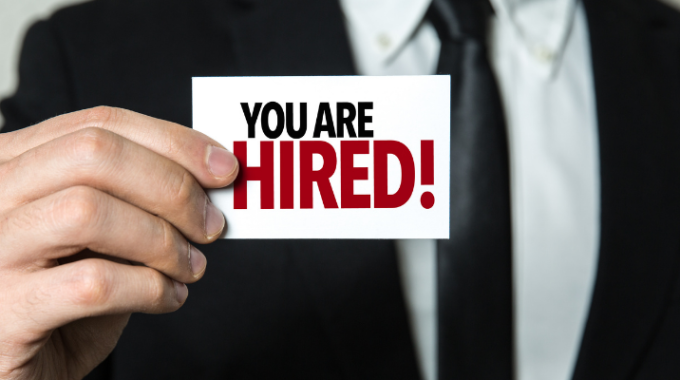 How to Quickly Get Hired for an Online English Teaching Job (Part 1) – 6 Tips for Getting an Interview
As a result of COVID19, the online teaching market is expanding rapidly and the number of English learners around the world are ever increasing as well.
So now is the perfect time to become an online English teacher as people are still stuck indoors due to the pandemic and many are looking to learn English or improve their English from the comfort of their own homes.
Here are 6 tips to help you land an interview for an online English teaching job:
1) Apply to companies that are CURRENTLY hiring.
Good Air Language is a great website with extensive lists of online English teaching platforms. Click here to see a list of companies that are hiring right now!
If a company is not currently hiring, you can still apply and possibly be put on a waitlist. But if you're urgently looking for a job, it's a safer bet to apply to those that are hiring at this moment.
2) Read and make sure you meet the minimum requirements BEFORE you apply.
As with any job, you should read the description and requirements to see if you're a good fit before you spend your time filling out an application.
This way, you can target the companies that you do meet the requirements for and put more effort into those applications, thus increasing your chances of getting hired.
Also, if you see requirements that you don't meet at the moment but you could work towards, bookmark the company and apply in the future when you meet those requirements. (Most online English companies are continuously hiring.)
3) Update your resume and make sure the most RELEVANT experiences are on the top.
For companies that accept resumes, they're looking for specific experiences and the most important experience for online teaching is…TEACHING experience.
So make sure your teaching experience or related experience (e.g. tutoring, summer camp, training, workshop hosting, etc.) are near the top of your resume and stand out.
Your education related to teaching or English (e.g. TEFL, TESOL, teacher's college, English bachelor's degree, etc.) should also be very visible on your resume.
4) Check your application and resume MULTIPLE times for spelling and grammar errors. You're applying for an English teaching position, so make sure your English is PERFECT.
There is no bigger turn off than seeing typos or grammar mistakes on an application or resume, especially if you're applying to be an English teacher. It shows sloppiness, which can be interpreted as careless work ethics.
So take an extra few minutes to go over your resume and application one more time to ensure that your spelling and grammar are both near perfection.
5) Get a TEFL if you don't have one.
This is probably the greatest investment of your time and money if you want to get into online English teaching. There are unlimited options for obtaining a TEFL and they don't require a heavy financial investment or a lot of time like a college degree does.
6) Use a referral link to apply, if possible, to get PRIORITY review of your application.
If you can get your hands on a referral link, use it. Many companies will review applications from a referral link before other applications, so put yourself ahead of the game by applying through a referral.
If you found this article helpful, please share it with your friends! Stay tuned for next week's post on how to pass an online English teaching job interview!
LatinHire is currently hiring a lot of online English teachers for Latino students (adults and children). If you are interested in joining LatinHire's teaching team, click here to apply.