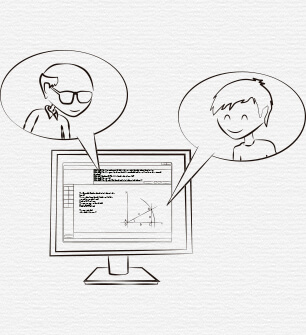 LatinHire tutors help students achieve more
Our tutors help students in subjects such as english, math and science. Rather than simply giving out answers, LatinHire tutors guide students, helping them come up with the answers on their own. The best part is that we use tools such as an online classroom and chat which allow our tutors to teach from anywhere as long as they have a good Internet connection. Tutors get paid for every minute they teach or wait for students.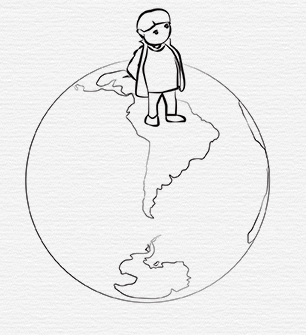 And then… What does LatinHire do?
We recruit, train and manage teams of tutors for companies that provide online tutoring services. We are constantly looking for the best, most motivated people from around the world. Check out our "Who are we looking for" section to see if you are a good fit!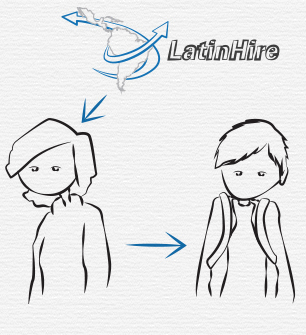 So, are you some sort of human resources company?
Not exactly. We work side by side with our tutors to provide the best service and never leave our tutors all by themselves. If you are chosen as an LatinHire Online Tutor, we will introduce you to one of our clients and you must pass the client's own evaluation to start tutoring. All formalities (training, management, payment, etc.) are our job.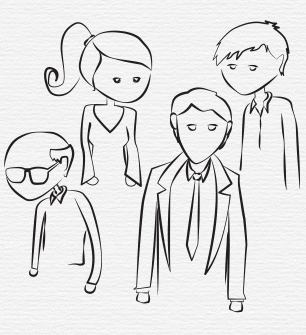 Passion for Teaching
Teaching as an online tutor is a great way to earn some extra money. It is perfect for college students, retired professionals, professionals looking for extra income and work-at-home moms and dads. Be sure you have what it takes to help students reach their goals!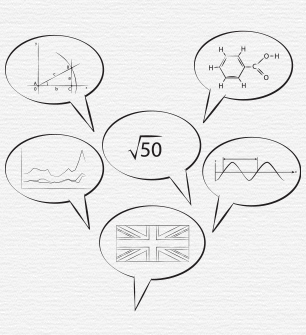 Subject Mastery
LatinHire tutors are experts in at least one of the
following areas: English, Calculus, Chemistry, Physics, Statistics, Algebra, Geometry, Trigonometry, Accounting, Finance and Economy
Working with LatinHire has been a new and gratifying experience for me! Someone is always there to help. Regarding the classes, we work with a platform that makes you feel safe. It's great to teach new people everyday!
Teaching online is being an amazing and rewarding experience. The classes are very well laid out so that teaching is straightforward and efficient. There are no words to describe how motivating it is to help and make an impact on students from all over the world. It goes without saying that the LatinHire team is always more than willing to help and guide you.
It's a great way to help people from different backgrounds and lifestyles to learn in English in a fun innovative way. It allows us to teach and learn from people of different nationalities.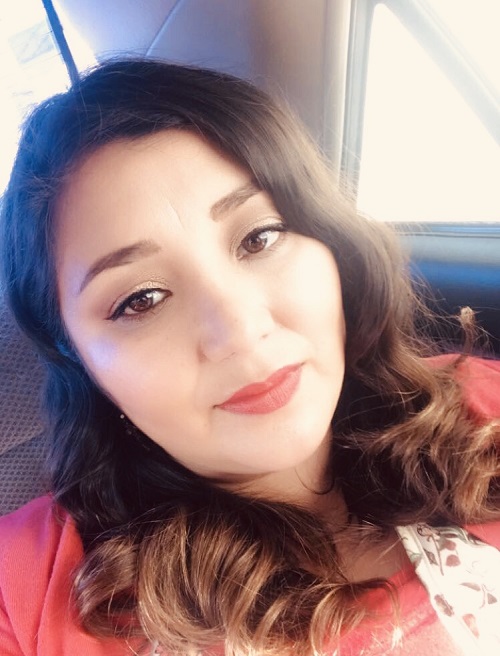 Teaching with LatinHire has been a nurturing experience for me, considering teaching online is a challenge, this team has made it its priority to train and guide teachers in this great journey. Flexible schedule and a variety of activities is a plus when teaching online. Teaching online has allowed me to develop classroom management skills and improve in TPR interaction with children across Latin America.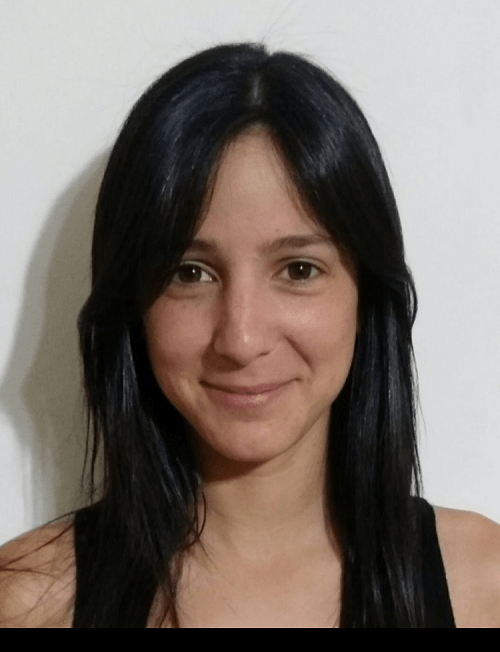 Teaching online classes has been a true blessing. I am able to choose my own hours and schedules that revolve around my full time job and I love teaching people from various parts of the world proper English, especially pronunciation. It's a nice way to make extra money for my daughter's education.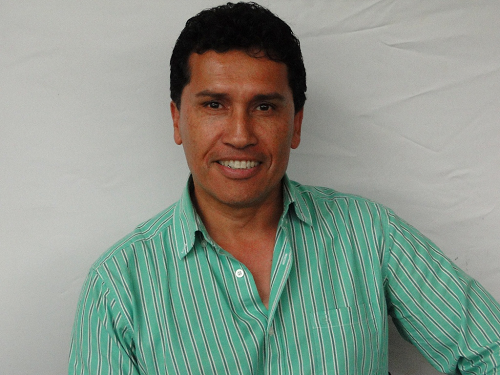 My personal experience as a tutor with LatinHire (LH) has surpassed all expectations. Training modules alone are well worth the application to become a tutor. I had years of experience teaching English online, but I am now a better tutor after many hours of training as provided by LH. Rewards include personal satisfaction from helping others learn a new language and timely payment for services rendered.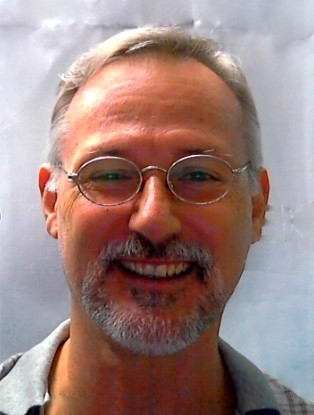 I've been working with LatinHire since May, 2019 and have enjoyed every class, whether it's a Private (1-on-1) session, a Classic (Grammar, et al), or Casual/Coversation group session. The quality of the students is stellar, regardless of their English language capability. As well the online support system is par excellance! I'm slowly building up to my senior / veteran status online but al already know that the programs and helps available, both to student as well as teacher are top notch! Of course I am monitored for my performance and attendance and am provided back-up sub-teachers by monitors when needed. This is very encouraging to me, in case I run into Internet connection problems. Finally I would only suggest that we as a group venture into literature classes where students first read an essay, short story or even a novel and return to discuss it in class. This more than anything else can help in vocabulary development and can team up with online conversations for more meaningful interaction with Authentic Literature. Thanks for the opportunity of sharing with you!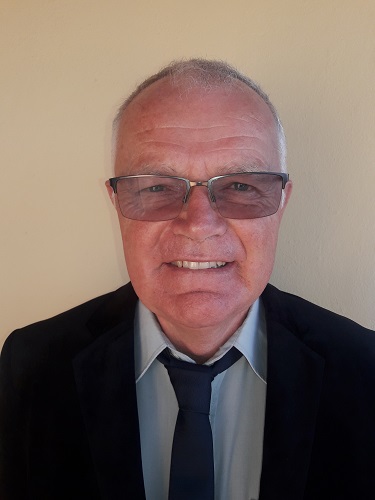 I am having the time of my life teaching online! It's all the fun interaction and connection of teaching, but they provide lessons, no grading and no faculty meetings! It allows me to travel and talk to people all over Latin America and I love it!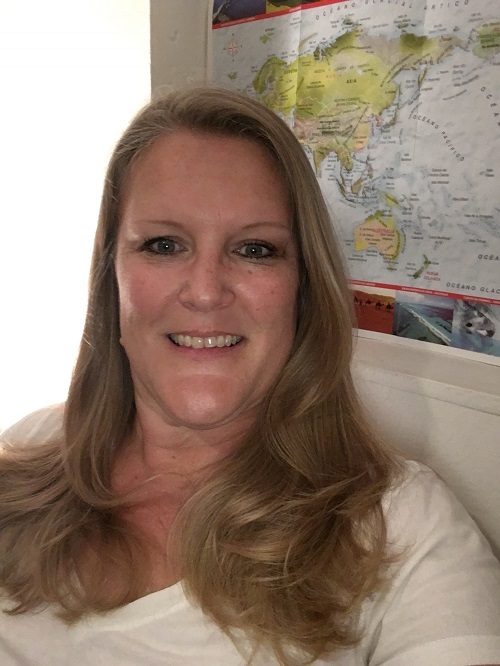 Online classes offer the opportunity to not only provide students across the world with the chance to learn and speak with a native English speaker, but to form more meaningful, individualized connections with them due to the small class size. Using the teaching content as a guide, I am able to personalize and tailor the material to students' interests and lives. For example, if the day's class is about where people live, I compare their city/hometown with my own – highlighting similarities and differences. It feels great to introduce my students to another part of the world and increase cultural awareness and understanding. In my opinion, that's just as valuable as learning a new language.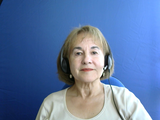 I love working with the students. They are eager to learn and the 25 minute classes are productive yet not overly concentrated. They allow the students to practice speaking and listening to English enough to supplement their reading and writing work. The flexibility of the classes is an advantage for both students and teachers. The support team is always available and the lessons are simple to facilitate. Teaching online with LatinHire has been eye opening. It will be exciting to watch online learning progress and expand in the future.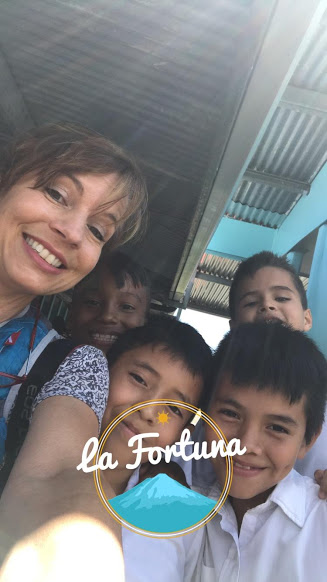 Working for LatinHire is hands-down the best part time job I've ever had. I am a recent college graduate, and I decided to move abroad soon after graduating to pursue professional dance. The flexibility and freedom with scheduling, the good pay rates, and the trust that LatinHire has in its teachers makes this a memorable position. I also love working from home, it creates more time efficiency for me. This job has given me the tools to become a successful English teacher which I can take with me around the world at any time.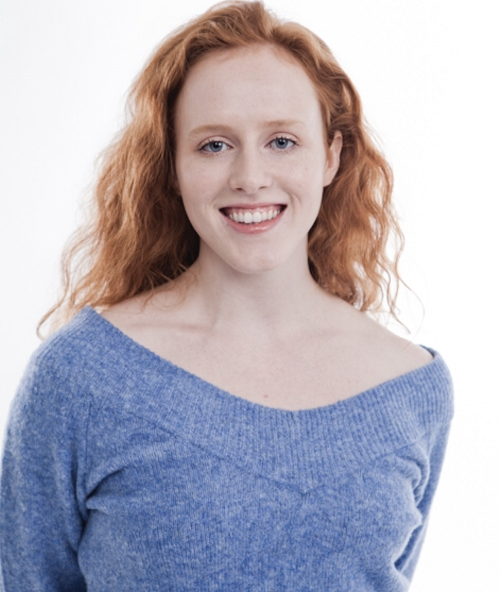 Teaching online is amazing! I have always been passionate about teaching and I love how I can teach while I'm at home or anywhere I want. The schedule is also very flexible. It makes it easy for someone who has another job to earn extra money on the side. Overall, I think teaching online with LatinHire is great and I highly recommend it.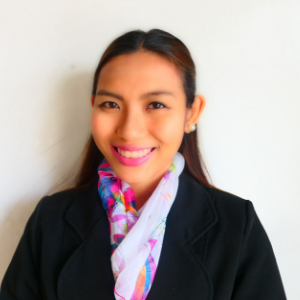 Online classes are a great opportunity for me to teach groups of students from different countries in Latin America at the same time. The classes help me grow as a teacher as I enjoy and learn from the explicit grammar approach. The students have been great and the courseware has been impeccable.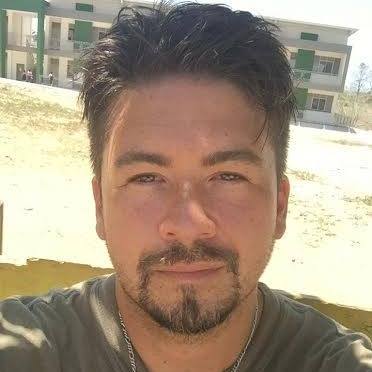 Teaching online gives me a chance to be connected with all kinds of people. I learn about different cultures and get to be in a dynamic environment from the comfort of my own house!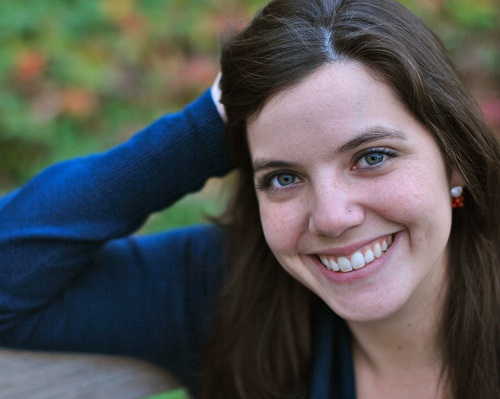 It has been great teaching for them so far. The environment is very friendly and so supportive for anything you might need. Would definitely work for them for as long as possible.
Being able to teach English to latin american children is helping them expand their cultural horizons, its introducing them to a new world of possibilities. I'm blessed to be bilingual, and I feel privileged to be able to help all of these amazing children with their learning process.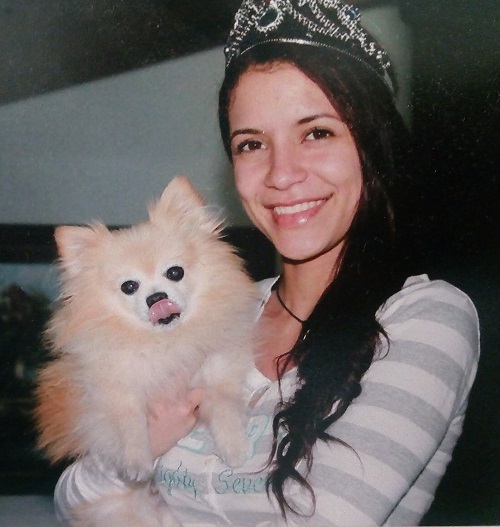 Online classes mean freedom. Freedom to choose my schedule and freedom to spend more time with my family. I get to do what I love, which is to teach, and I get to do it from the comfort of my home.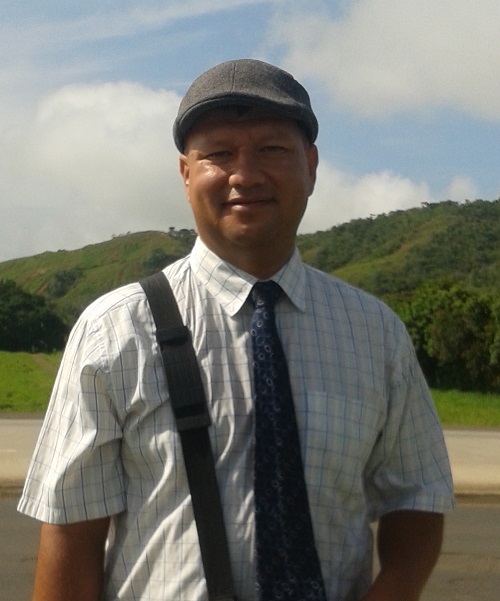 Online classes mean a lot to me. They mean flexibility, freedom, more quality time with my children, sharing knowledge, a new great experience and being comfortable and rested. When you love what you do, it is no longer a job. I totally recommend it and I am so proud to tell everyone what I do for a living.

I applied to work with LH out of mere curiosity – and unlike the cat, this curiosity did not kill me. On the contrary, it unfolded the wonderful world of working on line – a perfect balance between freedom and controlled environment. To me this freedom means that I don't have to leave my home to go to work, I can travel to visit relatives and friends in different countries and still keep working, and I can organize my work schedule to suit my needs. The company provides clear work guidelines, yet tutors are allowed to develop lessons according to what they consider is best for the students at hand, as long as we comply with methodology which is clearly laid out for us, and monitored periodically to offer practical teaching tips that can make our lessons even better. Best of all, as a retired teacher, being able to still make an impact on a student's life, by simply spending 25 virtual minutes with them, fills my heart with joy. Watching their sense of accomplishment at the end of a lesson, seeing them smile or receiving a beautiful heart, is very motivating. I also love being part of a tutoring staff made up of people from different countries and different professional backgrounds – all striving for excellence, and freedom!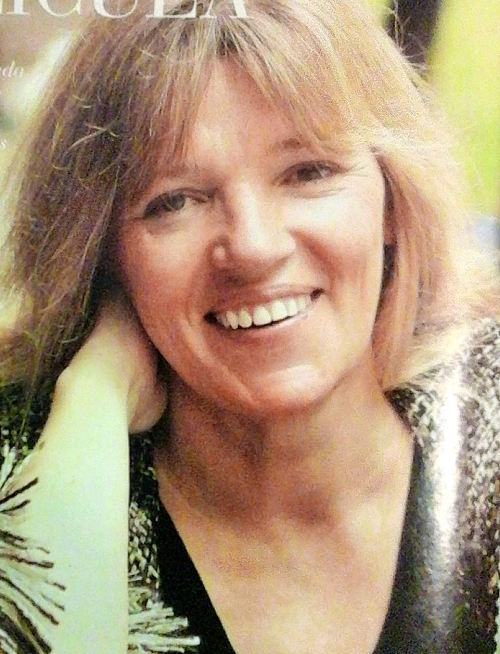 I've been teaching online with LatinHire for 6 months now. Flexibility of when to work is a huge plus, the course content is good, and the systems for scheduling, teaching online and so on are well-supported. Queries are answered without delay and in a friendly and supportive way. Probably my favorite part, though, is interacting with the students. Nearly all are very dedicated, respectful, interested and have a welcome sense of humor – it makes teaching fun and rewarding.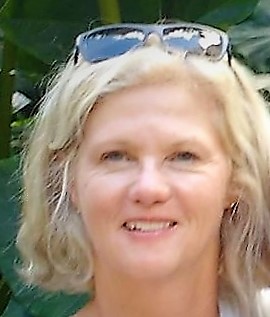 I couldn't be happier working in a virtual classroom with my formal blazer and pajamas on (chuckling).
Well, who doesn't want to save time, energy and money? Not to mention the time freedom that it gives plus the incentives.
I always have this tremendous delight of meeting diverse learners and seeing them achieve their goals truly gives me a sense of fulfillment.
Here at LatinHire, I could say that this is a home to an amazing community of teachers. You'll be able to get advice and support on pretty much anything you need related to teaching.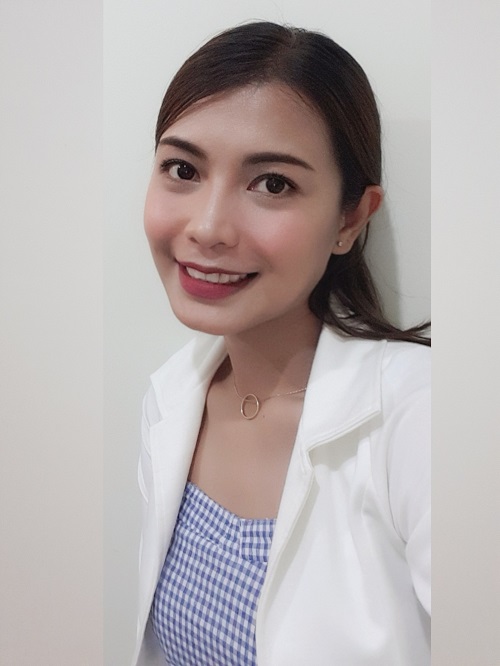 Online Classes are the future for everyone, they are convenient, flexible and just as good as normal classes. As a teacher, I enjoy working online and meeting new students from all over the world. I highly recommend online teaching to all teachers, its a fantastic way to gain experience and reach the lives of those we would not normally be able to do so.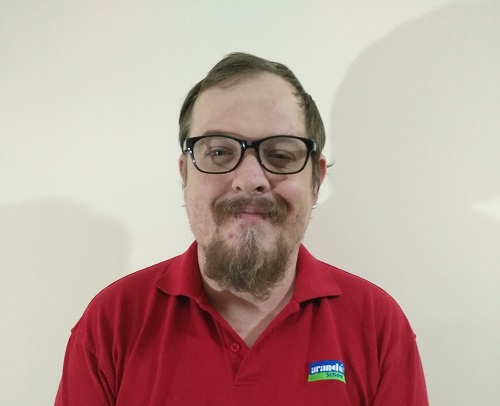 I get to connect with children, help them build confidence and skills to become comfortable english speakers. I love their enthusiasm as they work so hard to participate in each online lesson. I feel that LatinHire allows me to persue my passion of teaching!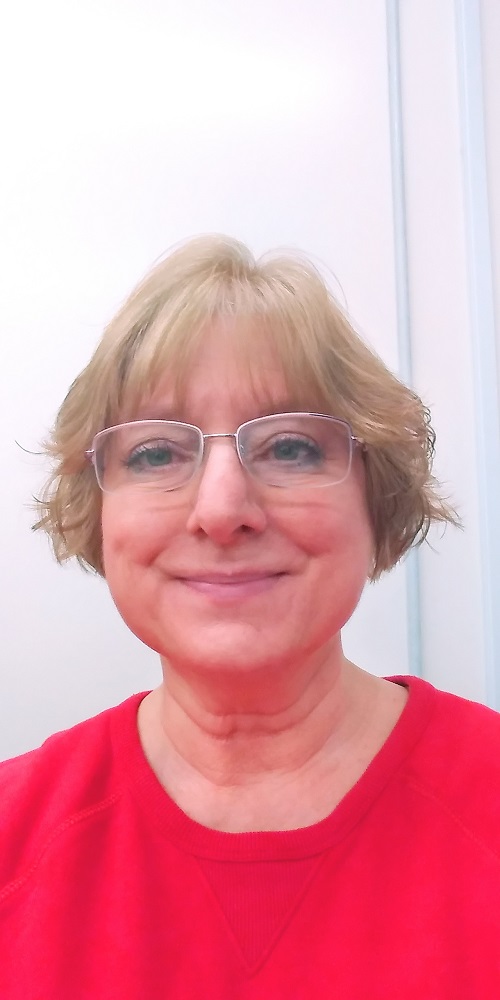 Teaching English as a Second Language for LatinHire has been an incredibly enriching experience for me. It gives me the flexibility to set my own schedule and the opportunity to interact with amazing students from all over Central and South America. I would highly recommend it to anyone who is looking for a fun, meaningful way to bring in some extra money.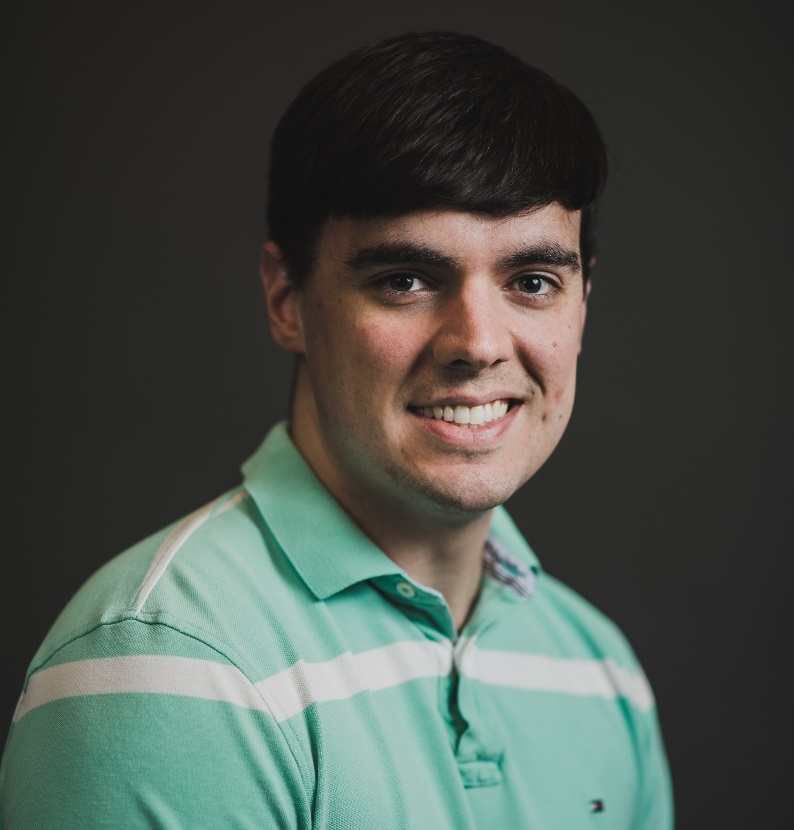 I enjoy teaching. When I log on to the portal, I meet eager students who want to learn. No matter what kind of day I'm having, even teaching for a little bit improves it. It is a fun challenge to use whatever I have on hand to try to convey my message. The real success is when I hear a student create a correct sentence or I get a giggle out of a student. These experiences make me very thankful that I work with such great students on such an innovative platform.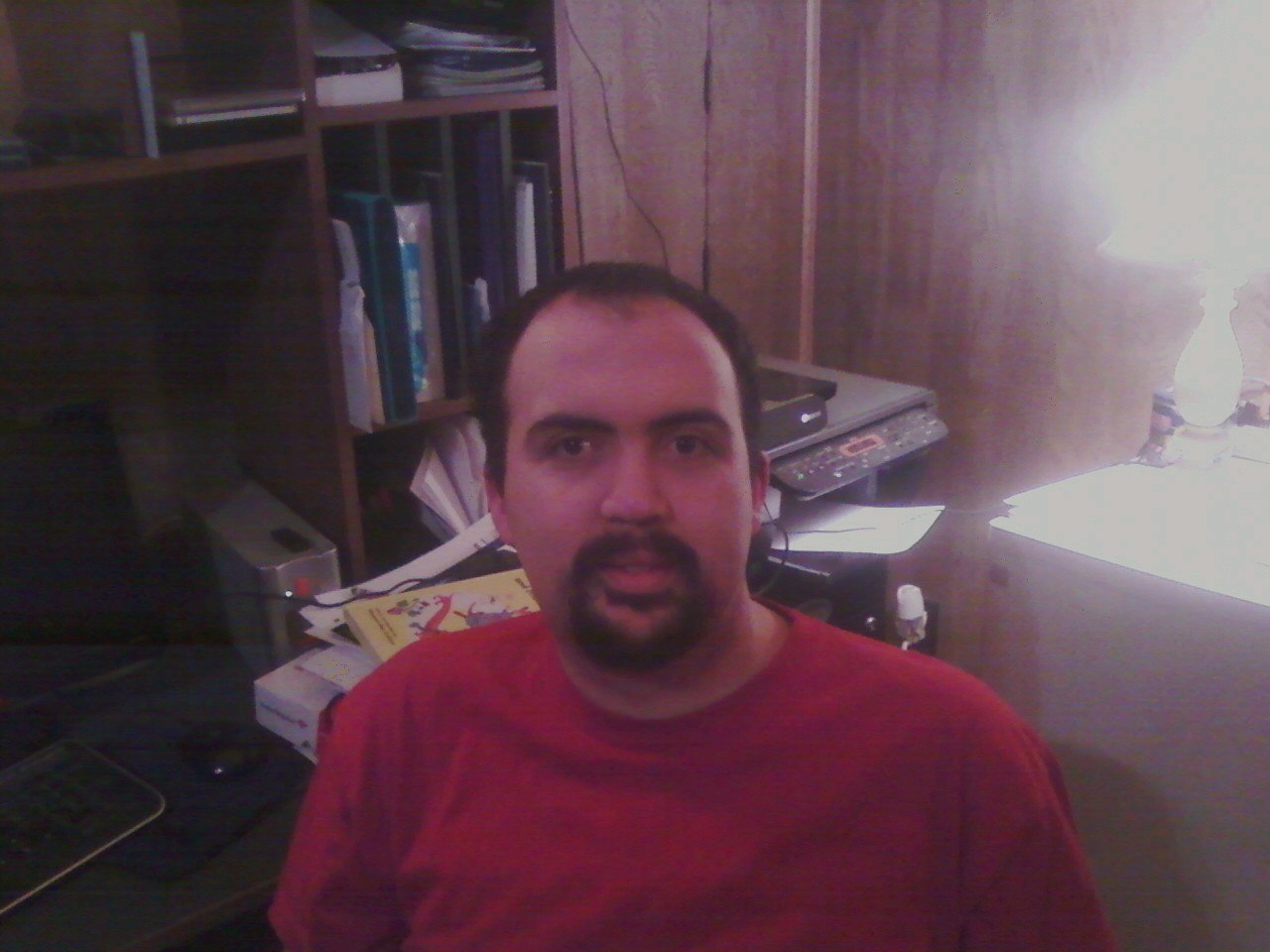 Online classes are dynamic because you can learn from where ever you are. Whether you are at home or
not. That is what the online experience is all about. Being able to learn without anything stopping you.
It is an excellent way to interact at a more personal level and the hours are flexible.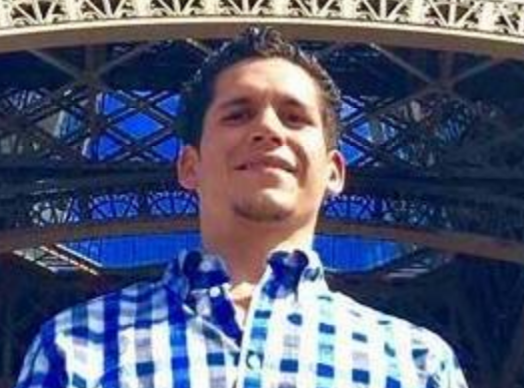 I absolutely love teaching online classes! Being able to reach a student halfway across the world online is wonderful. The student is able to see the teacher live in person and build that special connection. Students are also able to see and communicate with other students which they enjoy immensely. I love the diversity of the classes and the different levels of students I get to teach.
Online teaching for me is a truly rewarding experience. I get to teach children from all over the world, making each class unique and exciting.
I also love how adaptable teaching online is with my lifestyle. As a busy mom of three, I am able to work from the comforts of my home and can dedicate time to both work and family.
I am so very pleased to be a part of the LatinHire team.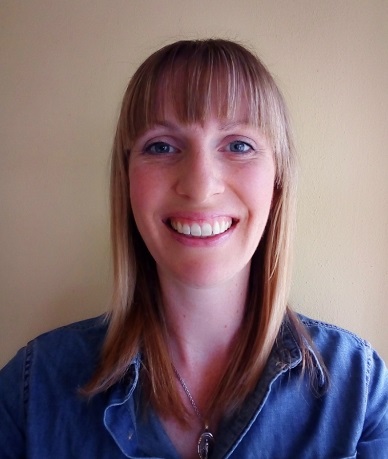 LatinHire is a great opportunity to work from home! I've been able to have more time for my family it took me many hours to go to my former job. I feel more relaxed and working with children is amazing!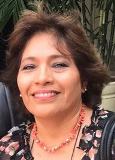 Online classes are fun and very convenient. I believe they are more personal than in-classroom classes. You really see their personalities jump out on the screen. Some can be shy, while others are very enthusiastic.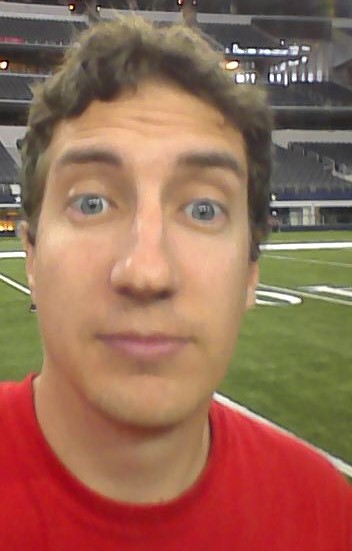 Online classes allow me to understand students throughout a global perspective and allow me to grow as a teacher through the use of new innovative materials. It is such an enriching experience!
It's the perfect company to work for, the schedule is really good and the company has wonderful support for the teachers.
In this day and age in which the Internet has an infinite amount of information and has no limits in terms of reach, it is refreshing and fulfilling to be a teacher and share knowledge with students. I have been a teacher for quite some time and it is a life changing experience for me as an adult because working with children encourages me to always reinvent the way I teach, be dynamic, and resourceful. This can certainly be applied in all aspects of life.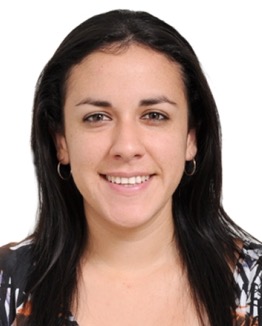 Working online has completely changed the way I live I'm able to connect with people from all around the world and it makes me feel good that I'm able to help and share my knowledge with people beyond my local community.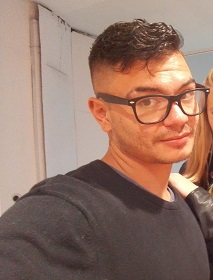 I cannot imagine a more convenient way to make a living. I decide how many hours a week I want to work and when. My bedroom is my office, and my computer screen is my classroom. There are no lesson plans to crank out, tests to create, or papers to grade. There are no faculty meetings to sit through, lunchrooms or playgrounds to supervise, and no school night programs that require my attendance. I am completely insulated from child borne diseases, violence, and angry parents. I fill my jeep with gas once a month whether it needs it nor not!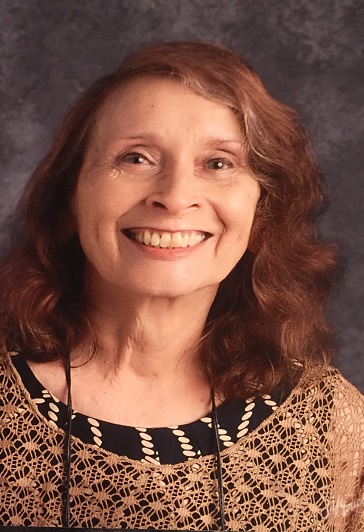 Online classes are a way for me to do important work and help children all over the world from wherever in the world I am.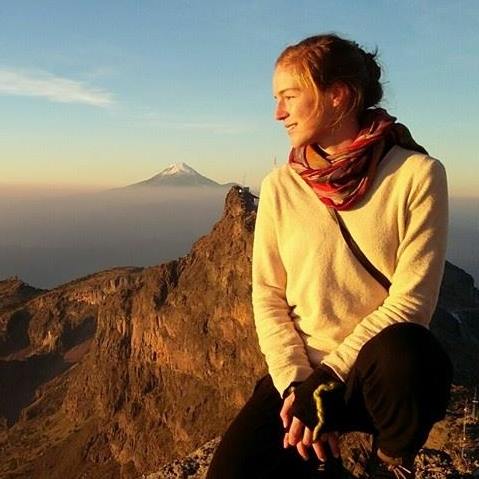 I'm hoping that online teaching is the way of the future and that I can make a career out of it. For me, being an online educator allows me to fulfill my dream of traveling through Latin America. Having a steady, portable income has allowed me to live abroad. Teaching online is enjoyable, low stress and is something that does good for communities all over the world.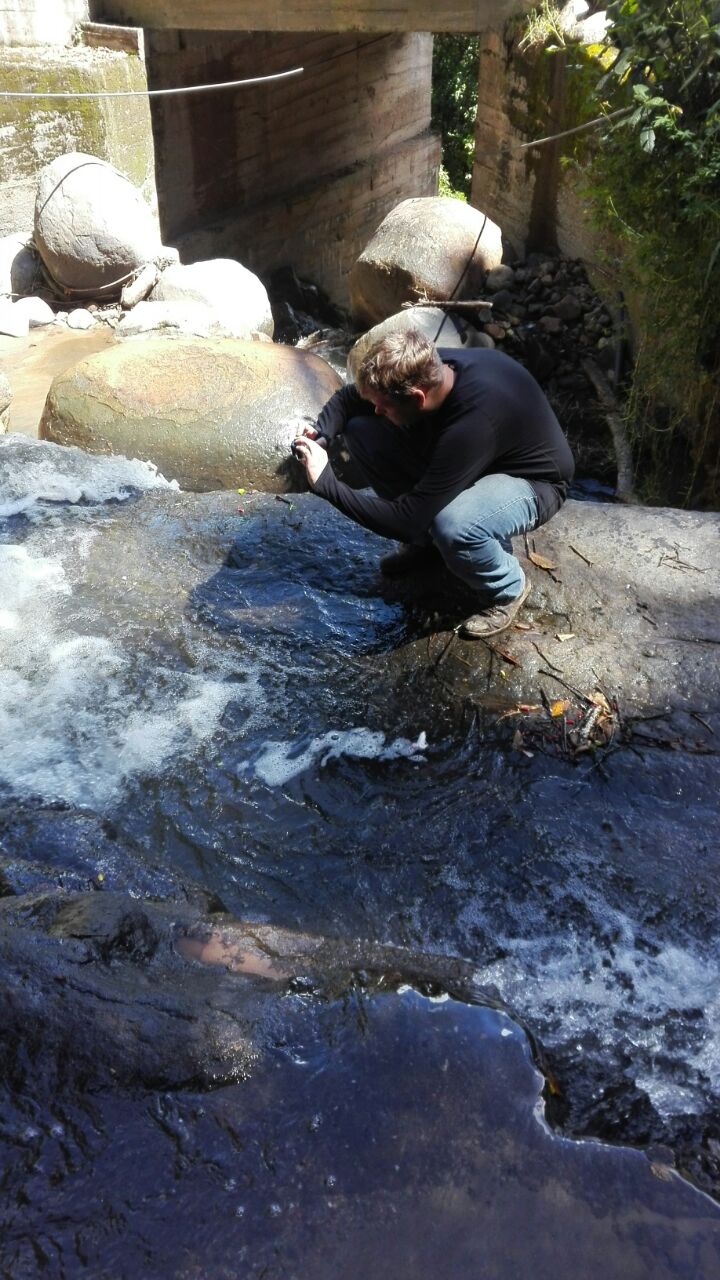 Teaching online with LatinHire was one of the best decisions I've made as far as employment, great support from staff, quick responses from upper management and constant feedback on class quality to improve my teaching experience.
Thanks LatinHire for the opportunity!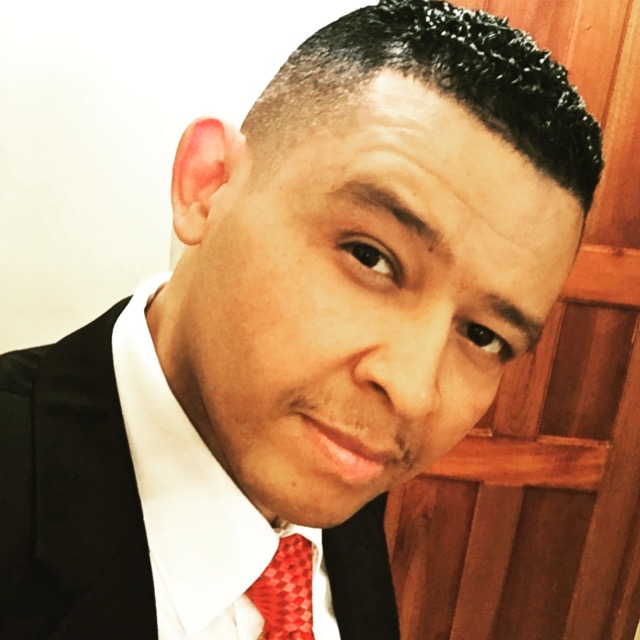 Teaching online classes means having the convenience of being able to work from practically anywhere, and the ability to set up a teaching schedule that works for you. For me, the most appealing part about teaching online is working with students from several different parts of the globe.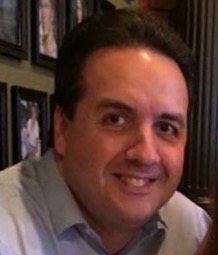 Online classes are an amazing opportunity to help a student improve his English. The students are really motivated and teaching them is a pleasure. The flexibility LatinHire offers makes this one of the best teaching jobs out there.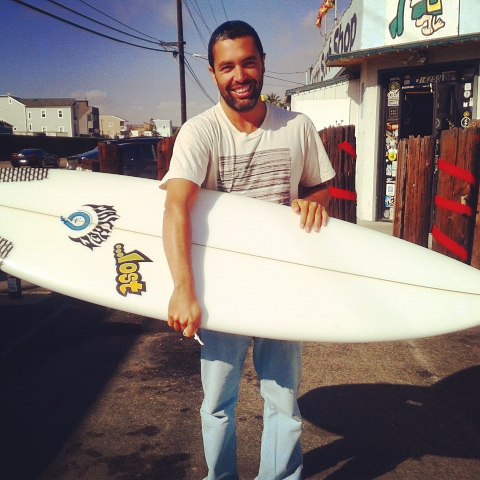 Online classes are just as great as regular classes at school. I think when teaching online to students it helps the students feel comfortable and gives them a greater ability to concentrate on what they should be learning. Online classes can be flexible and creates a great learning environment for the students. Students learn while having a blast!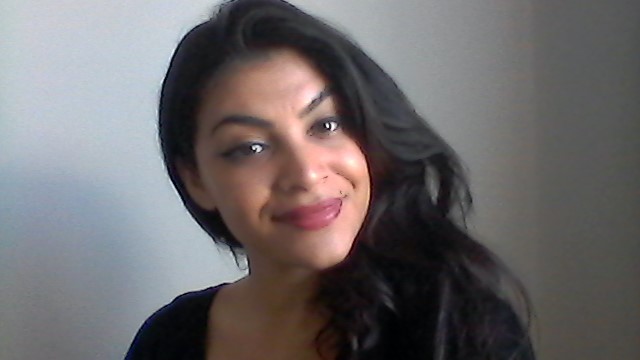 Teaching with LatinHire has been an excellent experience. I thoroughly enjoy working with all the different tutors and the management team. I always feel that I can ask for help and any information I need with a quick response. It really has been a great experience and look forward to continuing my work with this great company.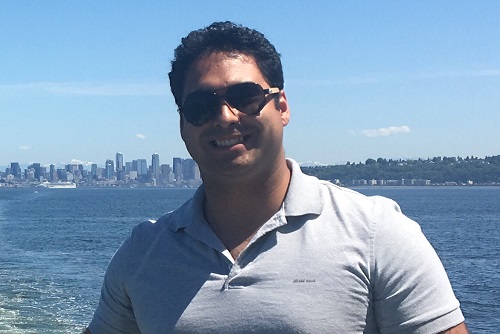 Online classes provide small group and one to one interaction between students and teachers at a time convenient for both. It is twenty five minutes that students have reserved to receive targeted comprehensible input tailored to their level of proficiency. As a teacher, you have the materials you need in front of you and a student who is prepared to receive a lesson for a short period of time conducive to his/her schedule. Two hours of teaching fly by as you meet/greet and engage your students in conversational English. Every time new students enter my classes we all take a second marvel at the technology that allows us to come together to learn English. Although the skill set of the online language teacher and the dynamics of the online classroom are very different from traditional teaching, the art of teaching remains at the core of a meaningful class. Working toward the most effective online learning experience for your students is one that you will strive to perfect and you will seek to improve your approach to make a difference in students' learning experiences.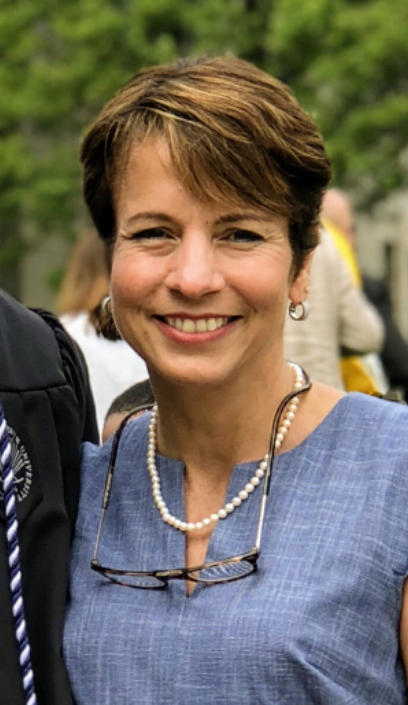 There are many reasons to work online, for me the most important has to do with my love of teaching kids as well as adults. With so many organizations out there nowadays is a gift to find the right fit. My experience has been great, once I was given the opportunity to work online after my training, what impressed me the most is the team that supports all we do and the easy to use resources. The team gives timely responses to our queries and supports our teaching with a caring positive outlook. The administrative part of our organization is available with to the point timely answers providing us with easy friendly resources. The students come from all over the place giving us the opportunity to get to know and understand different cultures. The pay is great, the flexible hours are one of the added pluses, the others teachers we meet, learn and share with are awesome. If you are looking for great place to work, flexible hours, good pay and fun people to work with, this is one of the best places!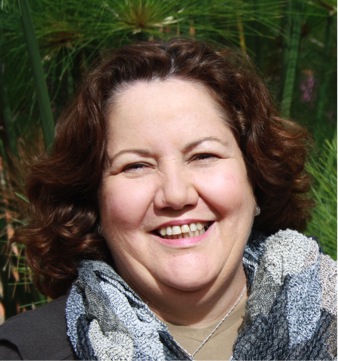 I love the flexibility of teaching online. I love also being able to meet and reach students from all over the world. It is exciting and fun!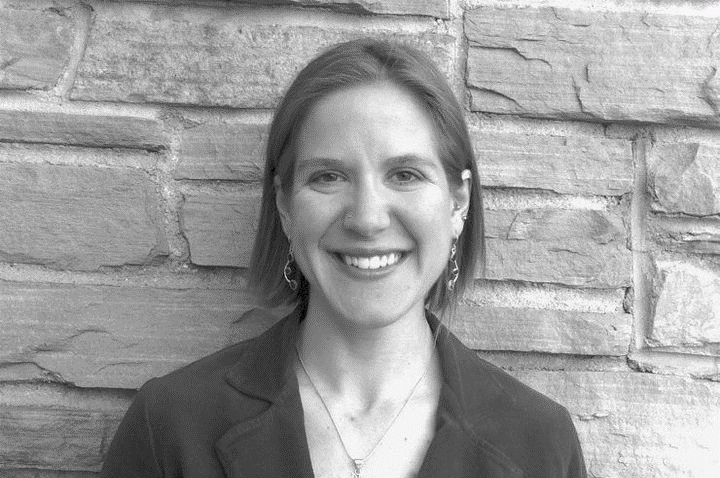 I have been teaching online classes with LatinHire for 8 months. Having the flexibility to teach when I am available is a huge plus, especially since I am a mother to 3 kids! The online platform is interactive which makes it very easy for the students to learn and stay engaged. I love my job!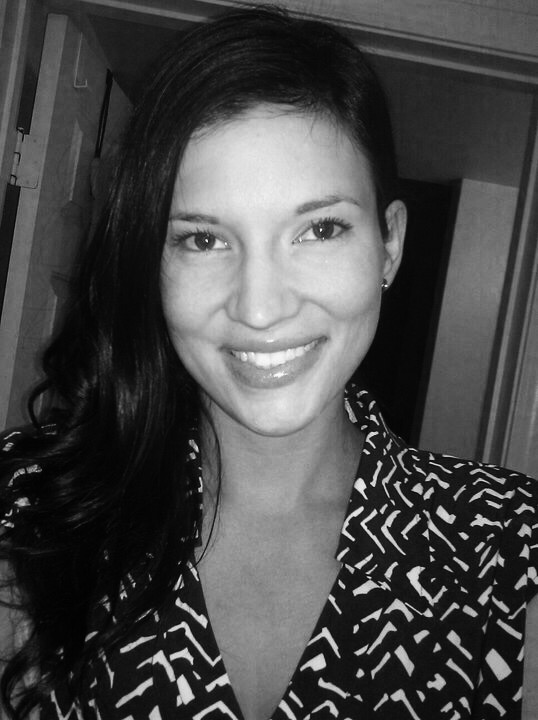 Teaching online has been a dream come true for me. I have an eight year old son, and working from home means I get to spend more time with him. The time I spend with him is just better, too, because I'm happier. Teaching with LatinHire puts me in a good mood. My student are great and each day something new happens to remind me how much I love my job!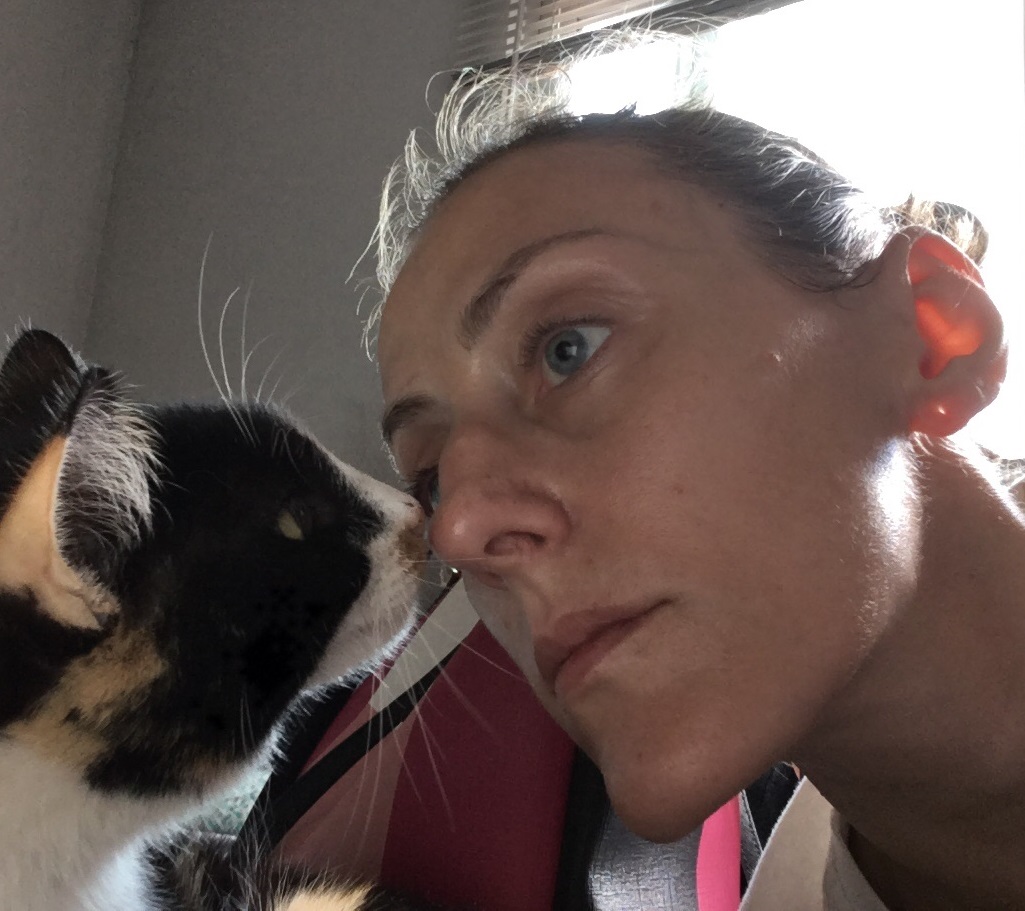 I love this experience, it is easy and flexible. I don't spend time commuting, which gives me more time to do the things I want at home. The children are very smart, and it feels good to be able to help them worldwide. The teachers and staff are friendly, and the system is easy to use. I recommend it to all my English Speaking friends.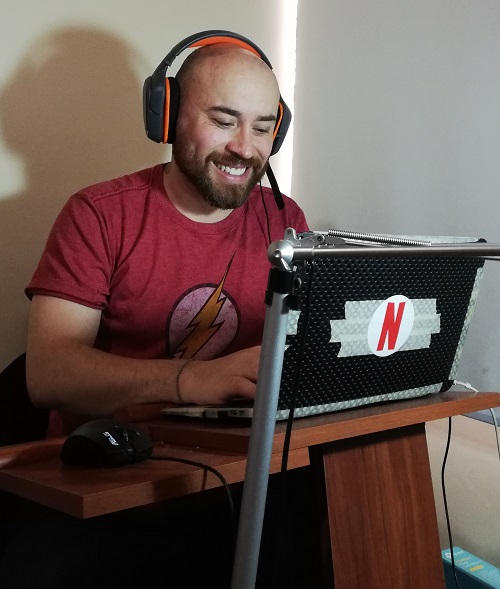 Online tutoring has become a passion for me. The challenge of preparing each class is very motivating and exciting, since I don't know what questions to expect next! This is a great opportunity to improve your pedagogical skills while working with very respectful students. The flexibility to control your own schedule and working from home have been a huge plus. Happy to be a part of LatinHire!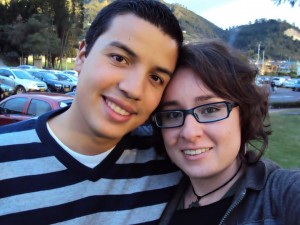 After going through a very organized selection process, I find myself linked with LatinHire. I am proud to say that I am part of a great working team. As a tutor, it is important to recognize that each student presents his or her own challenges for the passing of knowledge, making each lesson unique and exciting. As a result, I am able to work towards my professional goals by developing my professional and communication skills. I did not think there was an opportunity out there that would render me the advantages and comfort as this one does today.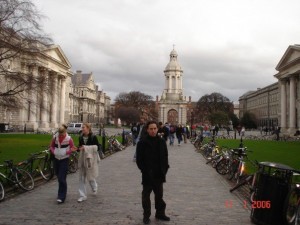 Working as an online tutor for LatinHire is truly fulfilling. Each time a young student thanks me for having helped him or her achieve a goal, however small, I feel great joy! The company is also very well organized and clear with communication. In my experience, the position offers great advantages and flexibility as I am able to build a schedule around my own circumstances.