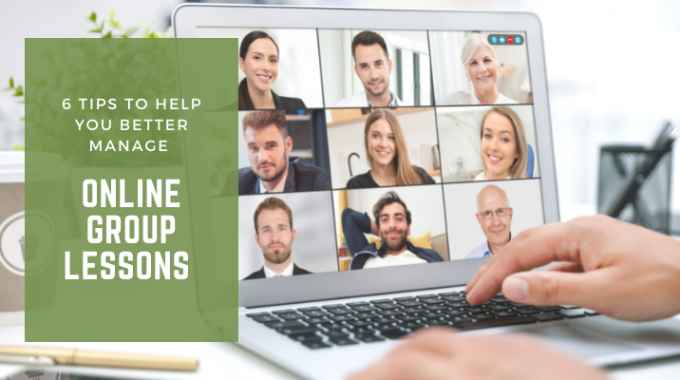 6 Tips to Help You Better Manage Online Group Lessons
Teaching an online group class can be daunting. How do you know if students are paying attention or if you're giving them equal chances to participate?
Here are six tips to help you better manage your group classes online and make them more enjoyable for everyone!
Tip #1: Write out the names of your students either directly on the screen or on a sheet of paper and check off their names every time they participate.
This helps you keep track of which students have spoken and how many times, so you can provide more participation opportunities for all students.
Tip #2: Assign questions and readings to individual students.
This ensures all students have a chance to actively participate and prevents certain students who are more outspoken from taking over too much of the class discussions.
Tip #3: Give students a chance to pass so they don't feel pressured to answer.
Attending an online class can be quite stressful for students, especially if they know they can be called upon at any moment. Explain at the beginning of class that they have the right to pass if they do not want to answer a question.
Tip #4: For students who don't answer a lot of questions, ask them to do more read-alouds.
There are many ways to encourage student participation. If a student isn't answering as many questions and engaging in the discussions, ask them to do more readings.
Tip #5: With a bigger group class, you can split the students into pairs or smaller groups to do activities.
Sometimes having the whole class participate in an activity all at once is not practical, so perhaps for one activity you can have a group of students participate and for another, a different group of students.
Tip #6: During an open discussion, ask the students to take turns asking each other questions.
Write the names of all students on the screen and once a student has had a turn to answer a question, check off their name on the screen and have them choose the next student to ask.
We hope you found these tips helpful and can apply them to your next group lesson! Feel free to share your own tips in the comments below.
LatinHire is currently hiring a lot of online English teachers for Latino students (adults and children). If you are interested in joining LatinHire's teaching team, click here to apply.