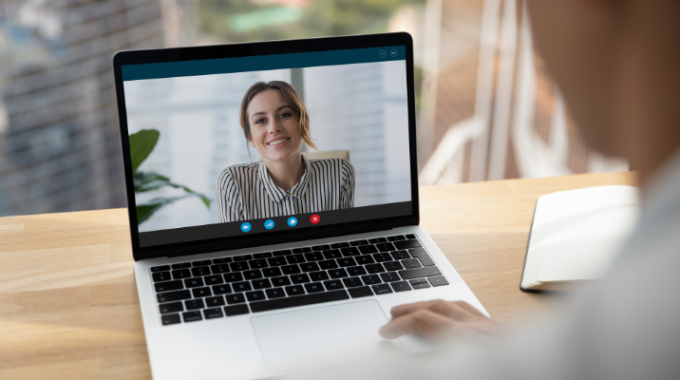 5 Tips to Optimize Zoom Annotations in an Online English Class
Do you ever feel frustrated when teaching an online English class because students don't know what you're referring to or what you want them to do?
Thankfully, Zoom comes equipped with a ton of useful annotations that can make your online teaching experience a lot easier.
Here are 5 tips on how you can optimize Zoom's annotation tools to effectively deliver your online English classes:
Tip #1: Make sure students understand your instructions by using the TEXT TOOL and BOX TOOL.
Type your instructions as you say them, so students who did not catch what you said (either due to their English level or technical difficulties) will understand what they are expected to do. You can also put a box around your instructions to focus their attention on that part of the page.
Tip #2: Divert student attention to a part of the page using the ARROW TOOL.
Use the arrow to point to where you want students to focus their attention, whether it's a question they need to answer or a section they need to read.
Tip #3: When asking a student to read out loud, use the BOX TOOL to put a box around the section you want them to read.
This is, so they know exactly where to begin and where to stop. Of course, you can also use the Highlight Tools for the same purpose.
Tip #4: Keep track of which students have had a turn by using the TEXT TOOL to record their names and use the CHECK MARK STAMP TOOL to check off who had a turn.
Copy (ctrl + c) and paste (ctrl + v) their names onto every page.
Tip #5: As students are reading, try not to interrupt them. If you notice pronunciation mistakes, use the UNDERLINE or HIGHLIGHT DRAW TOOLS to note the errors.
After the student finishes reading, you can make the corrections.
If you found these tips helpful, feel free to share this article with your network! 👩🏻🏫👨🏾🏫🧑🏻💻
LatinHire is currently hiring a lot of online English teachers for Latino students (adults and children). If you are interested in joining LatinHire's teaching team, click here to apply.