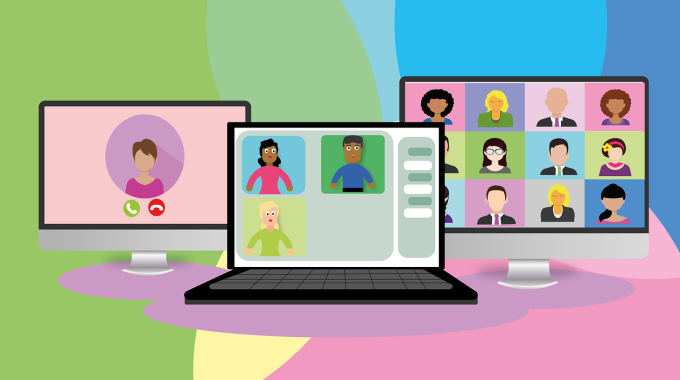 10 Reasons Why I Loved Teaching English Online with LatinHire
When Covid19 made its way around the world, I was working in La Paz, Bolivia as a High School Science Teacher. In February 2020 (before we realized how serious Covid was), I signed a contract with a school in Paris as a bilingual (English/French) Biology Teacher and planned to move to Paris in July. However, as the pandemic dragged on, I decided it was much safer to work online for a while than to move to a new country and teach in-person classes.
On June 12, 2020, I applied to LatinHire as an Online English Teacher and was invited to an interview the same day. Three days later, I received a job offer and completed the training shortly after. I didn't really know what to expect as it was my first online English teaching experience, but after just a few classes, I absolutely loved it. I taught with LatinHire for a year and this job honestly helped me tremendously through the pandemic, not just financially, but emotionally.
Here are ten reasons why I loved teaching English online with LatinHire:
1) Huge boost to mental health: I taught adults with LatinHire, so having a few hours of human connection with adult students each day was amazing emotional support during the lockdown periods. I was able to meet hundreds of different students across Latin America and many of them requested conversation classes, so we'd talk about life while I helped them improve their English.
2) Flexible working hours: LatinHire offers something that I have not seen in any other company – the flexibility to drop and pick up shifts. While teaching with LatinHire, I moved from La Paz to Copacabana (in Bolivia) to Lima (in Peru) and having the option to drop shifts meant I was able to easily move around and also take days off to explore the different cities. When I had an extra couple hours of free time, I often picked up extra shifts to help out other teachers and earn some extra bucks.
3) Only a white backdrop is needed: LatinHire has one of the simplest set-up requirements by any English teaching company. All I needed was a white wall as my background and as long as I had strong WiFi, a good webcam and microphone, I was able to teach from anywhere.
4) Students are assigned to teachers: Most online English teaching companies require teachers to build up their own student base, but LatinHire assigns students to teachers depending on teacher availability. This meant I was able to work full-time right away and didn't have to worry about student bookings to fill my hours.
5) All teaching materials are provided: As a traditional high school teacher, I often dreaded having to prepare lessons for classes and then grade homework and assessments afterwards. While teaching with LatinHire, there was no prep work or grading involved, so I spent all my working hours doing what I love – teaching!
6) Get paid even when students don't show up: When students didn't show up to class, I didn't have to worry about any pay deductions. I just read a book and basically got paid to sit back and relax! There were many breaks between classes as well, which gave me enough time to use the bathroom, tidy up my surroundings or respond to text messages/emails.
7) 24/7 support from other teachers and staff: One of my favorite aspects of teaching with LatinHire is the Slack channel that all teachers are a part of. It's a very supportive community where we helped one another and shared warm, funny or strange stories from class. There's always a monitor on duty so when I had some issues during class or needed someone to step in due to an emergency, the monitor was able to send someone right away.
8) Ongoing personal development: I love teaching because I love learning. LatinHire offers various training programs to help teachers improve their teaching strategies. There's also a team of lead teachers who give detailed feedback on our classes, which was super helpful for my personal development as a teacher.
9) Get paid directly to my bank: LatinHire offers various payment methods including direct bank deposit (depending on country) so I was able to receive my monthly pay directly in my Canadian bank account. Other payment methods include Transferwise, Payoneer, local pick up, etc. In Peru, I was able to pick up my salary in US dollars, which made it easier for me to exchange it into Peruvian currency.
10) Latino students are awesome: The majority of my students were very open and talkative during class, so I was often just guiding a discussion rather than pulling teeth trying to get answers out of students. I learned so much about the students' cultures and if I was in a bad mood before class, I was surely put in a better mood as soon as class began.
Overall, I'm very grateful to LatinHire for having given me the opportunity to teach with them while learning so much along the way. Now, I work as a recruitment coordinator for LatinHire, so if you're interested in teaching with us, let me know or click here to apply! (Disclaimer: Currently NOT hiring applicants LIVING in Canada or the US.)