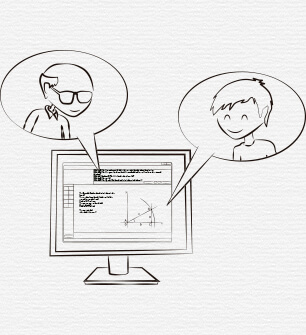 LatinHire tutors help students achieve more
Our tutors help students in subjects such as english, math and science. Rather than simply giving out answers, LatinHire tutors guide students, helping them come up with the answers on their own. The best part is that we use tools such as an online classroom and chat which allow our tutors to teach from anywhere as long as they have a good Internet connection. Tutors get paid for every minute they teach or wait for students.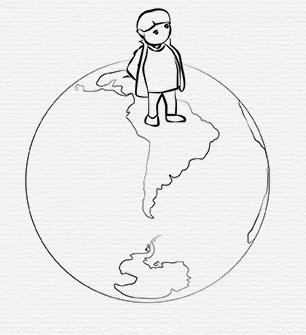 And then… What does LatinHire do?
We recruit, train and manage teams of American tutors for companies that provide online tutoring services. We are constantly looking for the best, most motivated people from America. Check out our "Who are we looking for" section to see if you are a good fit!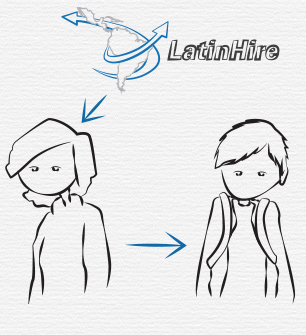 So, are you some sort of human resources company?
Not exactly. We work side by side with our tutors to provide the best service and never leave our tutors all by themselves. If you are chosen as an LatinHire Online Tutor, we will introduce you to one of our clients and you must pass the client's own evaluation to start tutoring. All formalities (training, management, payment, etc.) are our job.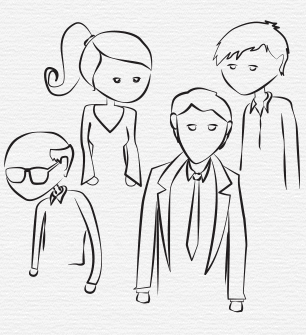 Passion for Teaching
Teaching as an online tutor is a great way to earn some extra money. It is perfect for college students, retired professionals, professionals looking for extra income and work-at-home moms and dads. Be sure you have what it takes to help students reach their goals!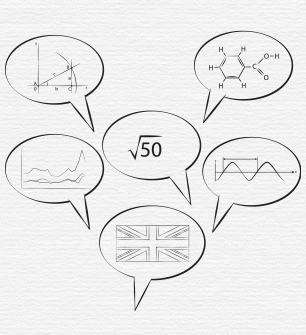 Subject Mastery
LatinHire tutors are experts in at least one of the
following areas: English, Calculus, Chemistry, Physics, Statistics, Algebra, Geometry, Trigonometry, Accounting, Finance and Economy
Online tutoring has become a passion for me. The challenge of preparing each class is very motivating and exciting, since I don't know what questions to expect next! This is a great opportunity to improve your pedagogical skills while working with very respectful students. The flexibility to control your own schedule and working from home have been a huge plus. Happy to be a part of LatinHire!

After going through a very organized selection process, I find myself linked with LatinHire. I am proud to say that I am part of a great working team. As a tutor, it is important to recognize that each student presents his or her own challenges for the passing of knowledge, making each lesson unique and exciting. As a result, I am able to work towards my professional goals by developing my professional and communication skills. I did not think there was an opportunity out there that would render me the advantages and comfort as this one does today.

Working as an online tutor for LatinHire is truly fulfilling. Each time a young student thanks me for having helped him or her achieve a goal, however small, I feel great joy! The company is also very well organized and clear with communication. In my experience, the position offers great advantages and flexibility as I am able to build a schedule around my own circumstances.